Inertys rangeBucher Vaslin offers a full range of entirely automatic presses from 22 hl to 450 hl integrating the Inertys process. Inertys represents an additional initial investment of from 20 % to 30 % according to models.

The process is used in Europe (Italy, France – Bordeaux, South East and Sancerre regions – Spain, Germany, Austria…) and in Australia, South America, South Africa …

This exclusive solution is cost saving (neutral gas and energy) and viable since it is the only system that guarantees the control of oxidation during pressing. Return on investment is rapid due especially to the wine's value-added.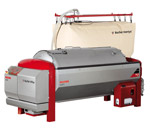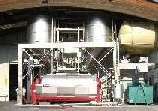 from 22 hl to 80 hl from 100 hl to 450 hl